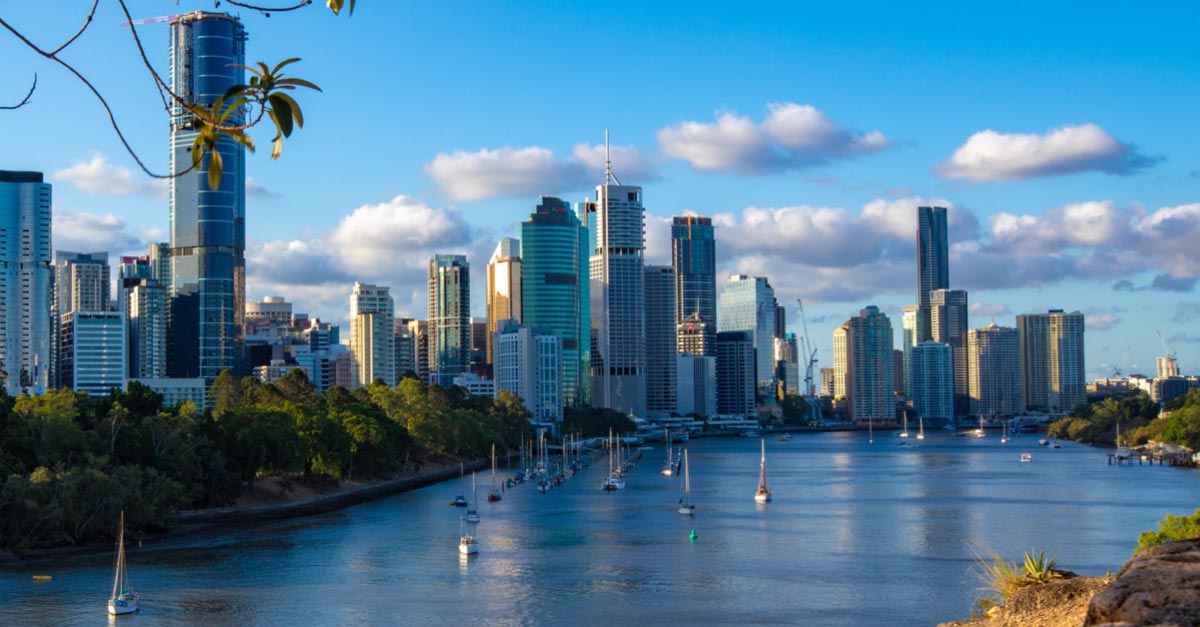 Brisbane's New Runway - What Does It Mean For Property?
Australia's third busiest airport is about to get even busier. Brisbane Airport is set to unveil a second runway by mid-2020, just in time to cater to its predicted passenger surge.
But what will be the immediate and long-term impact for residents and investors? What are the economic benefits for the city, and how do these balance any short-term impact on property prices?
REA Group's Chief Economist Nerida Conisbee shares her thoughts on the major economic impacts, and what it could mean for Brissy.
Creates more jobs for locals
Currently home to more than 425 businesses and nearly 24,000 employees, it's predicted that by 2035, the airport's new runway will have generated 7,800 new jobs and given the Brisbane economy a $5 billion annual boost.
"You need people to operate the airport and all that extra planes, so there's that immediate impact," Conisbee says.
Puts Brisbane on the global map
Next up, the new addition's impact on Brisbane's international presence. If more flights are available to Brisbane, more corporate offices will open up and Brisbane will slowly become an important city for conducting business.
"Melbourne and Sydney have very high global profiles," she says. "Sydney, from an international perspective. Melbourne, particularly in Asia. If people can get to Brisbane much more easily than they have in the past, of course it's going to raise its profile.
"The runway is really cementing Brisbane as a global city," she says.
Drives the tourism industry
Obviously with more flights come more tourists. A predicted 50 million passengers a year are expected to travel through Brisbane Airport by the year 2040, in fact.
"All the great things there are to do in Brisbane will start to see an uplift," says Conisbee. "You'll see an uplift on retail trade as tourists spend more money.
And then there's the new interest from investors. "Room rates start to rise and vacancy rates drop so investing in a hotel becomes a good idea."
Encourages construction
The new runway will have a ripple effect on the construction industry, prompting other projects.
"If you now need more hotels, you need to build them," says Conisbee. "If you have more jobs then you've got more people moving to Brisbane and then you need more housing, which leads to more construction."
So there you have it, when it comes to whether or not to invest in Brisbane property post-new runway, it's a resounding yes. The socio-economic benefits are huge, and it will all serve to drive up capital growth in the property market.
…But what will happen to property right now?
If you're living in Brisbane, you're also probably keen to know, what about buying in the actual runway zone? Or, for those living there now, will the noise affect you?
Queensland University of Technology (QUT) looked into that, analysing the sales volumes of 42 Brisbane suburbs subject to varying levels of aircraft noise, noting there was no difference between the annual movement in actual houses and units sold in these suburbs.
The trend in sales volume from year to year was virtually identical, regardless of whether the suburb was located directly under current flight paths or not subject to any aircraft noise.
Pinkenba, a Brisbane suburb right next to the airport, has actually shown the highest capital growth of any Brisbane suburb, year on year.
Chris Eves, Professor in Property at QUT, explains: "It doesn't mean that property [subject to aircraft noise] is any easier or harder to sell – sales volumes are almost exactly the same."
"In all the studies I've done on aircraft noise in Melbourne, Sydney, the Gold Coast, the results have been similar," he says. "The capital growth of property has been more aligned with social economic status and locational factors than any perceived detrimental factors."
In conducting the research, Eves even analysed newspaper comment sections (fun!), and what he found adds proof to the pudding.
"One comment was from someone living in Sydenham (in Sydney), which is about as noisy and close to the airport as you can get, but it's also 10 minutes from the CBD, and this person was thrilled with the location and all the money they were saving with their short commute," he recounts.
In Brisbane, suburbs like Highgate Hill and Holland Park maintain strong price growth through airport developments, due to their renowned prestige, good schools and proximity to the CBD, despite being near the flight paths.
Would you like to know where your property sits in the market? Send me a message HERE, and I can send through some information to assist you.
The above information has been sourced from Realestate.com.au. To read the full article CLICK HERE.