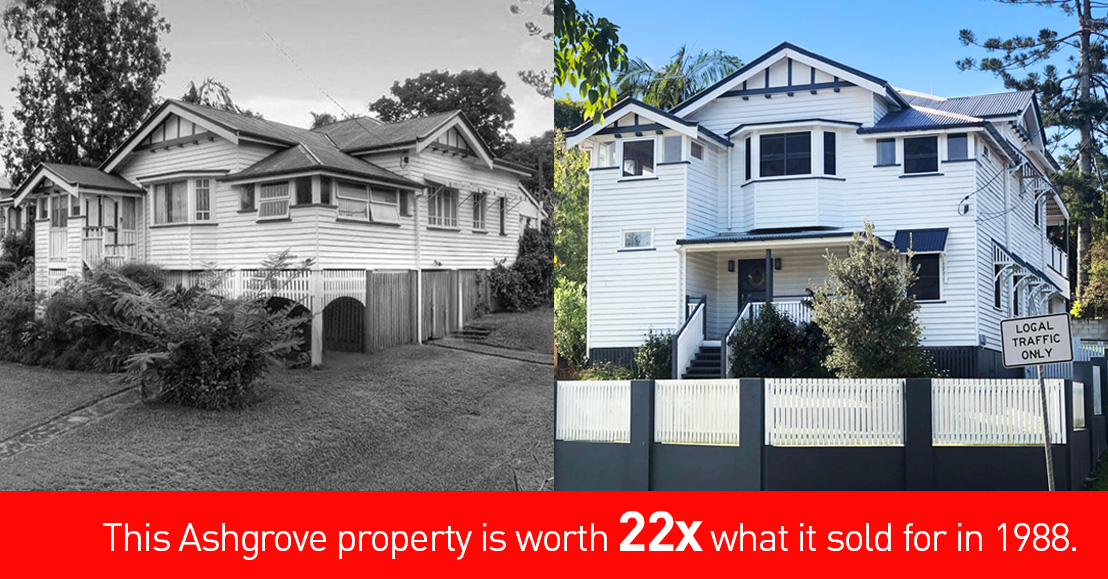 What is your home worth today?
Get a free market estimate in 60 minutes
Ashgrove is a traditional Queensland 'timber and tin' suburb, with generous Queenslanders, elevated post-war wooden homes and colonial cottages.
Between the two World Wars, another style of housing became popular in this area: an elevated bungalow-style Queenslander with several smaller gables and a large staircase leading up to the verandah – a style which became known as The Ashgrovian.
Right from its establishment, Ashgrove has been a place for families. Today's Ashgrovian families may be a little more well-off, but they still enjoy this suburb's generous timber homes, leafy streets and friendly atmosphere.
Ashgrove is a very popular suburb for buyers. The suburb is known for its great schools, close proximity to the CBD and friendly community. Once here, you can understand why Ashgrove has had such a significant price growth in the last few decades.
Current housing data for Ashgrove - as of 30 Sep 18
Median house price = $993,000
Median rental price = $550/w
Median unit price = $425,000
Median unit rental = $400/w
If you would like to know where your home may sit in the current market, fill in the form and we will send you a free market estimate within the hour.
Information taken from realestate.com.au
T&C: We will endeavour to provide you with your free market update within the hour, during the hours of 7am-7pm Monday to Friday. We may take a little longer on weekends, and for that we do apologise.