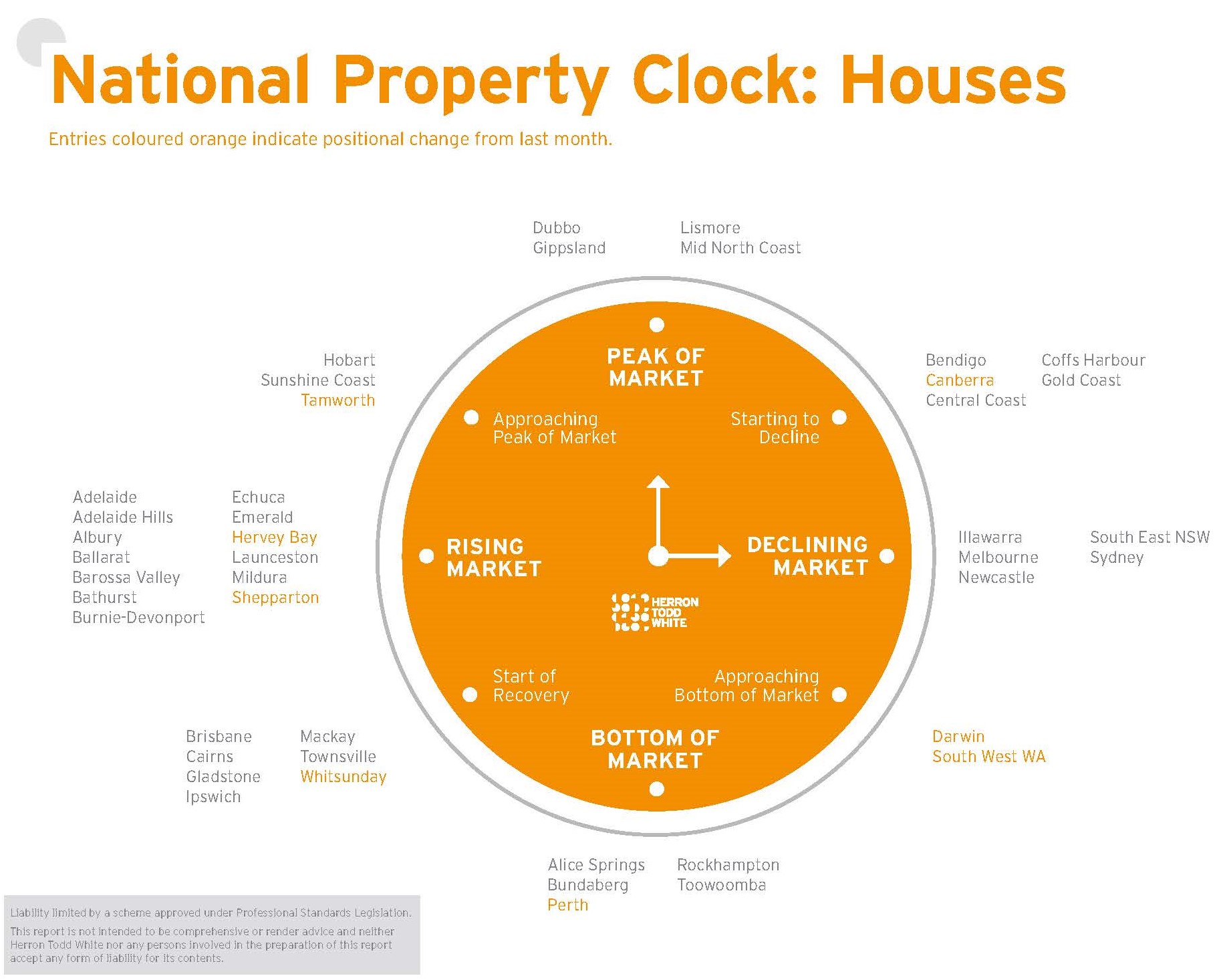 April Property Clock
Where does Brisbane currently sit in the cycle?
Houses = Start of Recovery (no change)
Units = Approaching Bottom of Market (no change)
Want a champagne location on a beer budget? Welcome to Brisbane.
Compared to other major cities, we come at a reasonable discount. You can have it all in the Sunshine State and for a fraction of the cost you'd pay in Sydney or Melbourne, and for these affordability factors, net interstate migration numbers are on the rise. Migration coupled with our growth in infrastructure spending is giving great positivity for private investment in Brisbane.
If you are looking to buy, there is plenty on offer to cater for everyone's needs.
The more expensive suburbs are within a stone throw of the CBD and are very resilient, generally speaking, displaying constant growth across the years. Things such as proximity to the CBD and Brisbane River; high-end amenities and lifestyle choices such as established café and restaurant precincts; great transport options including public transport alternatives or easy access through to major roadways. They often include elements such as prestigious school catchments too. Bottom of the stock will put you back a minimum of $700,000.
If this isn't within your budget, you can still find apartments and units for less than $250,000 in these same suburbs. You can have the lifestyle and the easy access to transport and major roadways, you just must give up the land component. For a smarter purchase, hunt down a 1970s or 1980s two-bedroom brick unit with car accommodation. There are still reasonable buys for under $400,000.
Just remember that while these units will enjoy the benefit of overall growth due to the great location, attached housing typically doesn't rise in value as strongly as detached homes due to the land. But given the current market, first home buyers would do well to secure a well-located property at the low buy-in price level. When it comes time to move, they will rent out in a flash at a decent yield so you can start your portfolio with a set-and-forget option.
Would you like to know where your property sits in the market? Send me a message HERE, let me know where your home is and I will send you through some information.
The above information has been sourced from Herron Todd White's Month in Review Property Report. To read more of the report CLICK HERE.