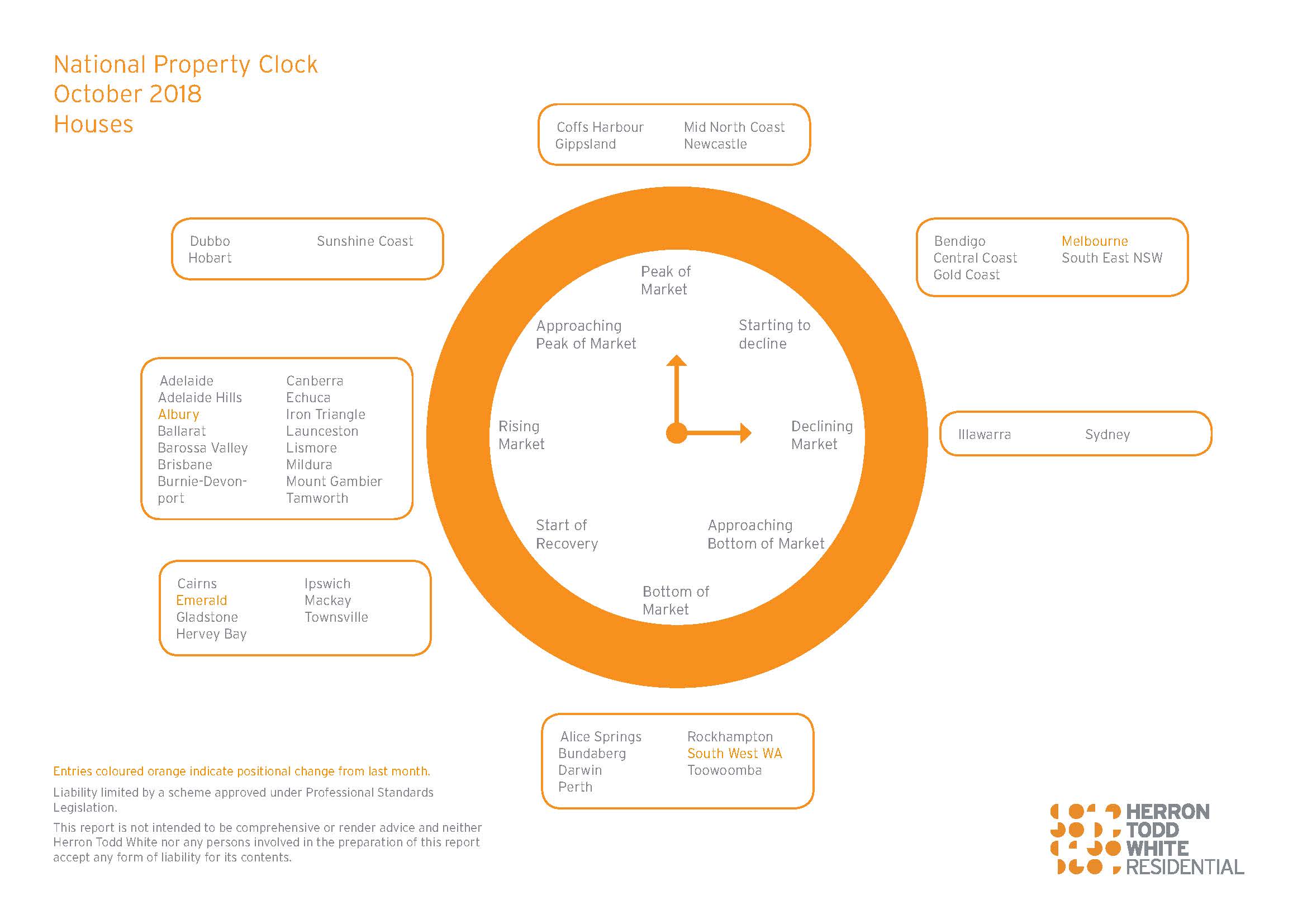 October Property Clock
Where does Brisbane currently sit in the cycle?
Houses = Rising Market
Units = Approaching Bottom of Market (moved down)
Brisbane is continuing to enjoy its new residents arriving from our southern states, a combination of our great weather and property affordability. As well as growing residents, there has been an increase in the amount of building activity. Where there is an increase in residential construction, soon follows potential price rises. Keep your eye out for great school catchment areas with plenty of local amenities – these are the spots where the great Australian dream is obtainable, and equity can be added in years to come once renovated.
Hot buyers are currently flocking to that middle-inner ring for the properties with decent sized blocks, in areas with plenty of post-war homes ripe for renovation. On the higher end, there appears to be plenty of construction in Paddington and Bardon, attracting our southerners who can get more bang for their buck and with better proximity to the CBD.
Would you like to know where your property sits in the market? Send me a message HERE, let me know where your home is and I will send you through some information.
The above information has been sourced from Herron Todd White's Month in Review Property Report. To read more of the report CLICK HERE.