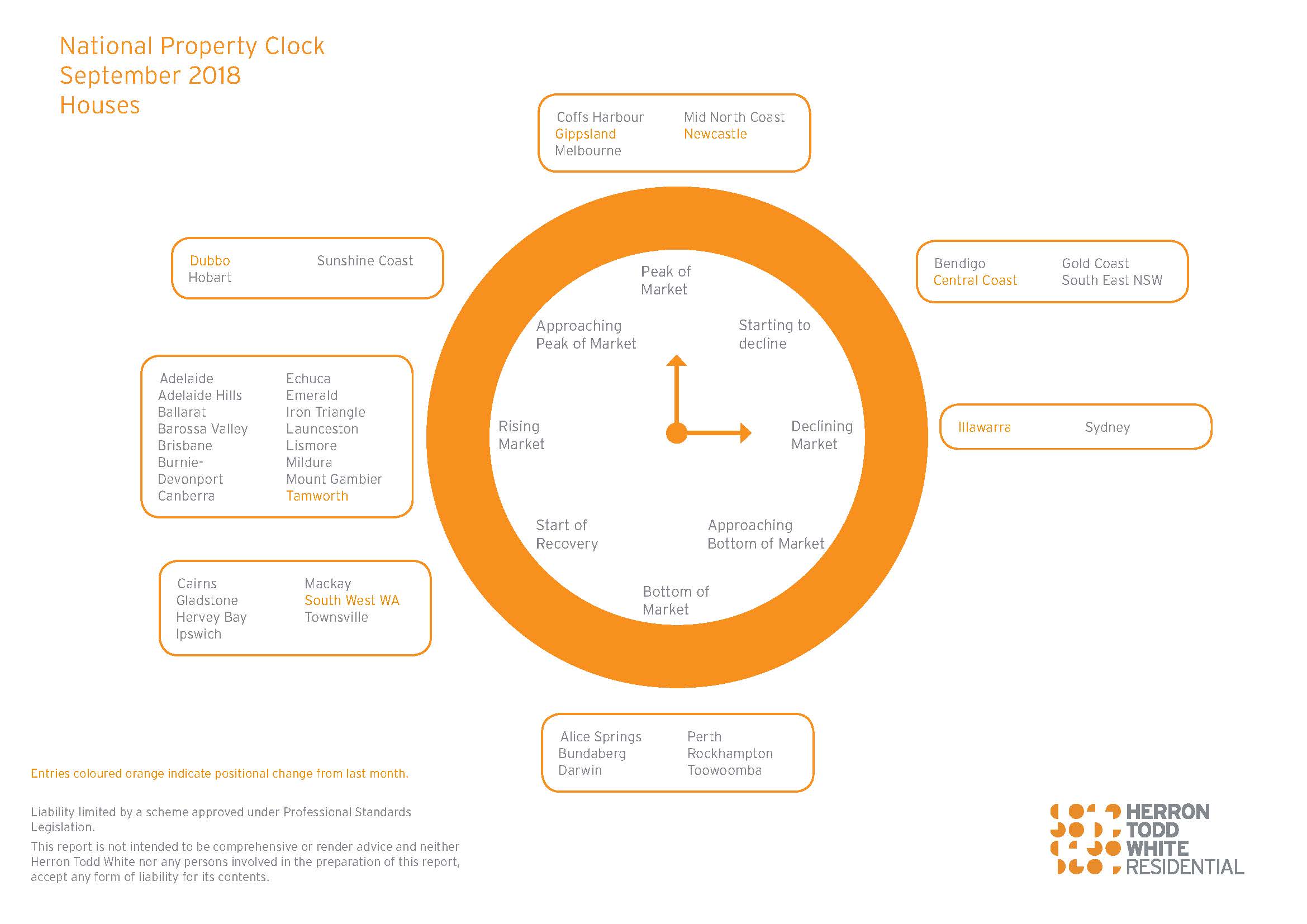 September Property Clock
Brisbane: Houses = Rising Market + Units = Declining Market
The start of Spring. And a glorious quarter to be driving around Brisbane with the jacaranda's starting to bloom. Spring brings out the best in our gardens, and hence this is when our properties start to look the best. The charm of the colours plays right into the hands of sellers and our agents capitalize on their ability to sell Brisbane as the city of sunshine.
According to CoreLogic, over the last 12 months to July 2018, Brisbane has outperformed Sydney and Melbourne with home values rising 1.2%. Our market is showing promise, albeit slow, we are looking better then the other capitals. Homes in established locations in the affordable bracket are attracting the lower end of the market with dreams to renovate in future, and even our higher end of the market is looking attractive due to their affordability in comparison for our interstate migrants.
Spring will bring an increase in listings and buyer activity, all we need now is more jobs and infrastructure to drive our economy and push the prices even further.
The above information has been sourced from Herron Todd White's Month in Review Property Report. To read more of the report CLICK HERE.