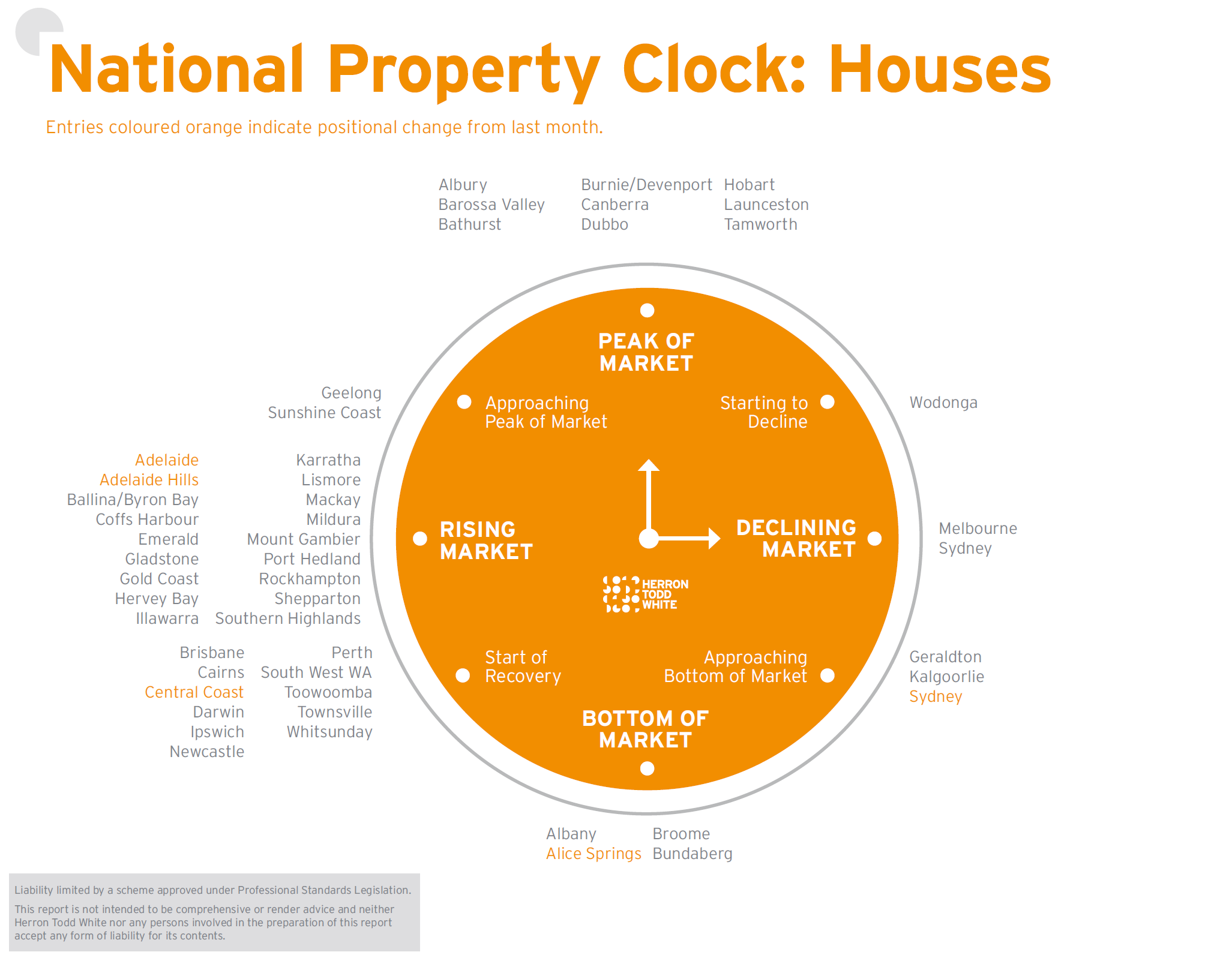 November Property Clock
Where does Brisbane currently sit in the cycle?
Houses = Start of Recovery (no change)
Units = Start of Recovery (no change)
Buyers in the prestige sector can probably choose to live in any of Australia's major capitals, but those who select Brisbane are often pleased at the calibre of bang they get for their buck. We have a range of property types on offer, from elevated acreage to riverfront eye-catchers and plush inner-city penthouses.
Back toward the end of last year and heading into 2020, there were early signs our market was about to surge, particularly for detached housing in the inner-city. But the pandemic saw property markets slow from March through to July, with transaction numbers grinding to a crawl. Owners who didn't need to sell their homes were holding off listing and buyers, who were filled with uncertainty, were also scarce.
This seems to have turned a corner in recent months.
Queensland's successful suppression of the virus coupled with our functioning economy has resulted in more action across the prestige sector from August through to present. And it looks to be sustainable, with our market sources saying current activity is similar in Queensland momentum to that experienced prior to the pandemic's grip. It also appears that prices are holding… and even increasing in some instances. Many will be surprised by this result.
Typically, an anxiety-inducing global event like COVID-19 would have severe impacts on the property market, and the prestige sector in particular given the discretionary nature of its buyers and sellers. Instead, Brisbane's upper-price sector has remained resilient.
There's good demand from local owner-occupiers of course, but interest from interstate appears to be surging too. It seems the chance to relocate to our city, with its excellent lifestyle and relative freedoms (compared to Melbourne, for example) is a magnet for the moneyed up.
In fact, once state borders open fully, there's widespread expectation we'll see an even stronger market in these upper price points with new Queenslanders looking to come on up and settle both in our capital and on the coasts.
Digging down a little and a comparison of prestige property performance in 2020 to the 2019 calendar year reveals very similar numbers of sales in that upper price echelon. Analysis shows that in Brisbane there were 15 detached dwelling sales above $5 million during 2019. In 2020 to date, there have been 10 confirmed sales with another seven under contract.
It's worth factoring in that 2019 wasn't a standout year in the $5-million-plus bracket. This was the result of a number of macro financial changes instigated by Australian regulators which constrained available credit, the impact of the recent Royal Commission into the banking sector and the implementation of its findings, the unsure nature of the federal election in early 2019 and the negative media emerging from the southern states throughout this period.
The outcome in 2019 was longer selling and marketing periods for properties and, in some instances, a softening in asking prices.
But 2020 has proved resilient – even sparkling – and there is an optimism in the air about the coming year. Let's hope it proves out.
Would you like to know where your property sits in the market? Send me a message HERE, let me know where your home is and I will send you through some information.
The above information has been sourced from Herron Todd White's Month in Review Property Report. To read more of the report CLICK HERE.