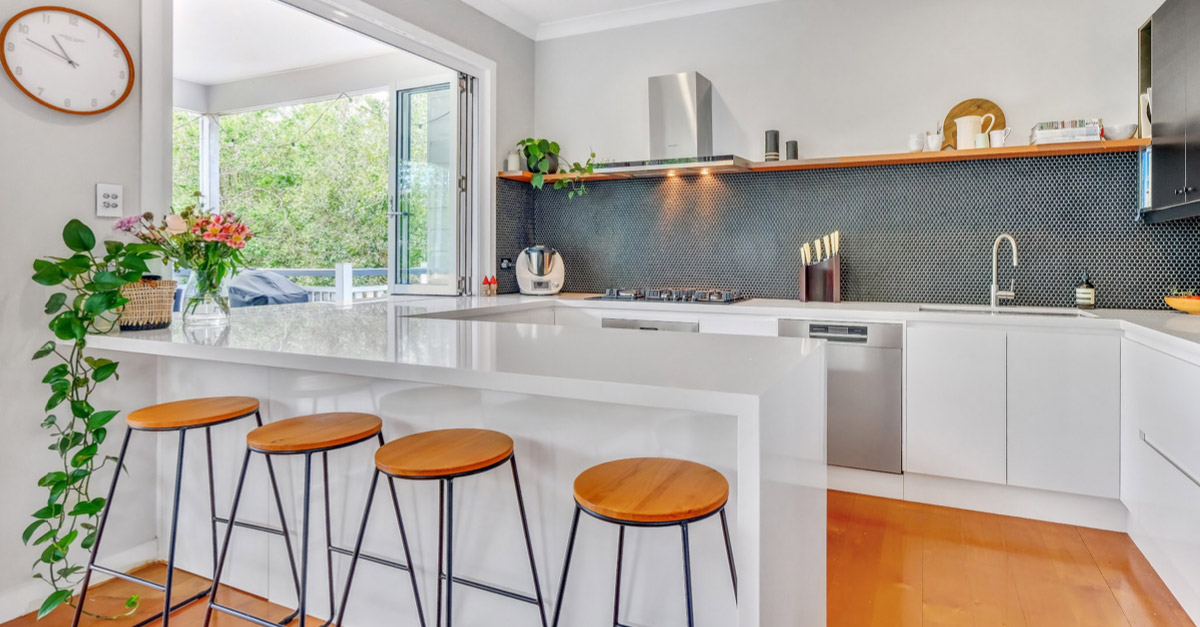 Furnished or Unfurnished?
Property owners have many decisions to make when putting a rental on the market. Whether to offer it furnished or unfurnished is just one of the questions that comes up.
There are pros and cons to both options and landlords should weigh them up when deciding which way to go.
While most rental properties across the country are classified as "unfurnished", they still come with fixed items such as cabinetry, kitchen benchtops, blinds or curtains, bathroom vanities, light coverings and fixed appliances like ovens and air-conditioning units.
From there, however, there's a clear distinction between a furnished or unfurnished property – and what can be charged for each. Let's take a look.
Furnished Rentals
A furnished property will come with non-fixed items such as couches, beds, tables, chairs and non-fixed appliances, like washing machines, dryers and fridges. Generally speaking, a furnished property has everything someone would need for everyday living.
Soft furnishings may be included
Some furnished properties also come with soft furnishings, too, which refers to rugs, cushions, bed covers, wall art and plants. Others don't.
Furnished properties attract higher rents, but incur more maintenance costs
The main benefit of offering a property furnished is financial. That's because a furnished property appeals to a specific kind of tenant, which often means property owners can ask for more rent. But conversely, furniture may have to repaired and replaced over time, as tenants may not look after it and this can be costly.
Certain demographics require furnishings
Furnished properties tend to appeal to a certain demographic, such as professionals on short contracts, who also look for short-term leases. So, if that demographic is strong in your area, it might be something you would consider.
Unfurnished Rentals
An unfurnished property doesn't come with items required for day-to-day living, like beds and white goods. The vast majority of rental properties in Australia are offered unfurnished, as the tenants in the area have their own furniture.
Lowers the property risk
Offering an unfurnished property poses lower risk which is why it's a popular choice among property owners. The one downside is that moving furniture in and out can cause damage to the property, like scratches to walls, floorboards and door frames. But it's nothing compared to the cost involved with a furnished property.
You can meet the market
The main most reason landlords "go unfurnished" is because the local market demands it. If the majority of tenants in the area are long-term renters looking for a "home", unfurnished is the way to go. Attracting long term tenants and letting them make the place their home generally results in your property being well looked after.
Unfurnished homes are easier to manage
For a property owner, it's much simpler to offer a property unfurnished. Furniture doesn't have to be purchased and maintained, there's no need for an inventory and time-consuming condition reports after each tenancy and in most areas, unfurnished appeals to the most potential tenants.
Our Opinion
Based on our decades of experience in property management, we always recommend to our landlords to rent their properties out unfurnished. It is our opinion that it is the best way to attract long term tenants - long term tenants mean a more stable investment for the property owner. Furnished properties are also a lot more costly in terms of money and time. The typical landlord has a lot of things going on in their lives, so having to worry about furniture on top of everything else is the last stress they need.
Would you like more information on renting out your investment property? Send me a message HERE, and I will send through some information in relation to our services.
The above information has been sourced from Realestate.com.au. To read the full article CLICK HERE.