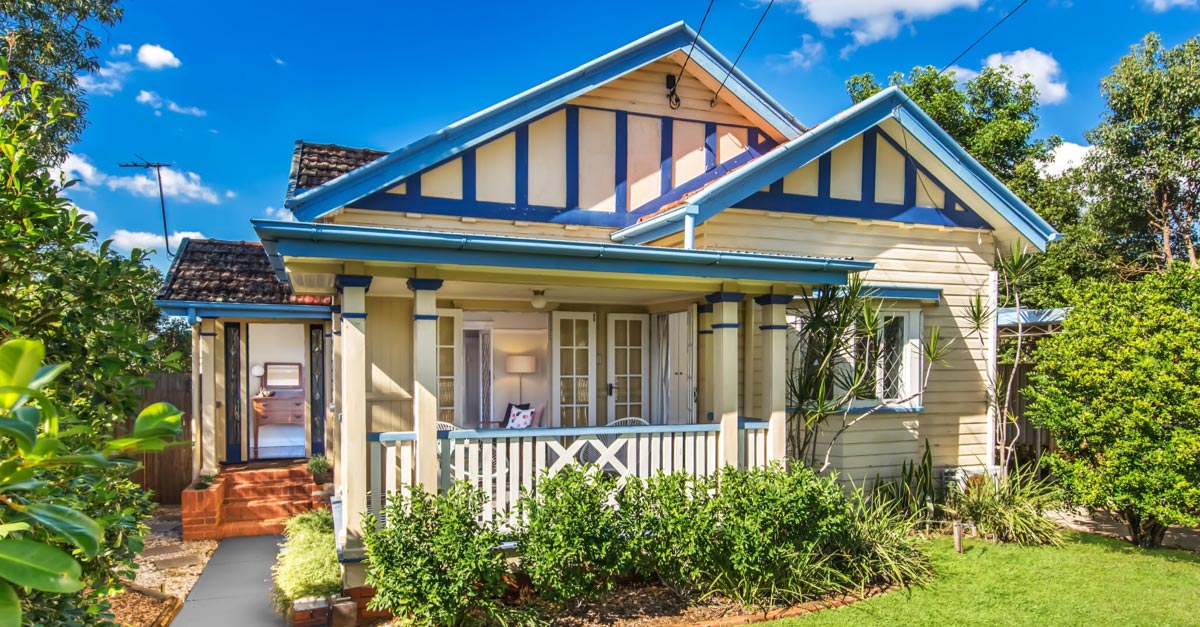 End of Lease Cleaning
For many, the end-of-lease clean means finally facing up to the monstrous dust clouds and terrifying patches of mold they've spent the past year convincing themselves don't exist.
But it needn't be like that, the key is to clean a little bit every day.
Plan ahead
Just as cramming all your studying into the night before a test leads to substandard results, cleaning your entire rental property in one foul swoop is a recipe for disaster. Getting into good habits is the key. And the good news is you don't need to break your back every single day to ensure you hand over your property in a clean enough condition to get your bond back. Set up a daily schedule and commit to carrying out ten-minute cleaning tasks at the same time every day, this may save you getting a professional cleaner when you vacate.
Clean room by room
Regularly cleaning throughout your tenancy will go a long way towards simplifying your end-of-lease clean. But even then, you'll still need to put in some elbow grease before you move out. To reduce the chance of feeling overwhelmed by the task at hand, clean one room at a time, starting from the back of the house and making your way towards the front door.
Be thorough
Cleaning the floors and walls is a good place to start, but you'll need to do much more to recover your bond. Pay extra attention to kitchen appliances and other areas that aren't part of your weekly or fortnightly cleaning schedule. And don't forget to sweep and mop outside. As much as you can, you need to get rid of dust in all areas – inside cabinets, skirting boards and window tracks.
Move the furniture
The best way to get your bond back is to hand over your rental property in the same condition as when you moved in. And that means you'll need to clean under your fridge, bed and sofa. Renters sometime miss these spots. If not attended to over time, when you come to vacate you will most likely find a lot of debris and built up gunk that can be difficult to remove.
Checklist: end of lease cleaning
Kitchen
Cooking areas – clean oven, racks and stove top. Remove all chemicals and wipe marks.
Exhaust hood – clean all oil marks, wash filters and ensure light is working.
Sinks – remove food from drain and clean taps and water spout.
Benches – wipe down all surface areas and walls.
Dishwasher – clean inside, including all racks and rubbers. Remove food from filter and rinse.
Refrigerator – pull out and clean behind and underneath.
Extractor fan – remove all dust and oil.
Cupboards – empty and wipe out.
Clean dishwasher and oven thoroughly.
Inside
Walls – wipe down all walls. Scrub off marks and fix dents or holes and repaint if necessary, remove cobwebs from corners.
Windows – clean all windows and doors inside and out. Be sure to clean in the window tracks and blinds.
Cupboards and draws – empty and wipe clean.
Ledges – wipe clean all ledges including, windows, skirting boards, top of doors, sliding door tracks.
Fly screens – remove wash and put back.
Lights – clean all light switches and lights, replace non-working bulbs.
Extras – Any appliance or furniture that was provided, should be cleaned and left in the condition they were received in.
Floors – vacuum or sweep floors before mopping and steam clean carpets.
Bathrooms and laundry
Mirrors – clean all mirrors and remove wipe marks.
Toilet – scrub and disinfect including under seat and around the outside of the bowl.
Shower – clean glass, taps and shower head, remove mould from grout, mop floor and allow area to dry.
Basin – clean basin and drain, wipe down all bench tops, wall tiles and taps.
Extras – wipe down soap holders, towel rails, toilet paper holder and ceiling fan.
Outside
Yard – mow lawn, weed garden, trim trees, sweep paved areas.
Patios – clean and hose down all outside verandas or decks, remove spiderwebs and clean any appliances including barbecues.
Windows – clear cobwebs, wash and dry.
Pets – clean any animal mess and repair any damage.
Pool and spas– clear debris from water and filter.
Garage – empty and clean any oil marks or dirt, remove cobwebs and clean garage door.
Rubbish bins – wash and dry.
What to use and handy hints
Oven - Store bought chemical cleaners will remove the toughest grease, simply follow the instructions on the can. If you prefer a more planet-friendly option, use baking soda added with water to create a paste. Remove the racks, put on gloves and cover the oven walls. Be careful to avoid the heating element. Leave it overnight. In the morning, spray with vinegar and a light foam will form that can be wiped away.
Walls - Sugar soap is the best to remove marks on walls. Simply add to a bucket of water and use a non-abrasive cloth to wash the entire wall and scrub the darker marks. To fix dents use wall putty. Allow it to dry for several hours before sanding and repainting. Take a small piece of the existing paint to the store to make sure the colour is a perfect match. Larger holes can also be fixed using putty and self-adhesive mesh from your local hardware store.
Windows and mirrors - Clean with washing detergent and dry before finishing off with glass cleaner. Use newspaper to wipe off glass cleaner as this will minimise streaks, leaving your windows and mirrors sparkling. Use a wet cloth to wipe blinds to avoid spreading dust before washing the window. If cleaning outside windows it is recommended to wash them with soapy water first. Blinds should be wiped with a wet cloth to remove dust before you clean the windows.
Bins - Add household detergent or disinfectant to a bucket of hot water and scrub using an abrasive cloth. Alternatively, for an environmentally-friendly option pour several cups of vinegar into the bin and add hot water. Allow it to soak for several hours before scrubbing. Leave them turned upside down in the sun to dry.
Shower - Use shower foam or vinegar paste to scrub soap scum from glass. An old toothbrush will help scrub mould from grout and to clean in other hard to reach places. make sure to scrub the drain and remove hair. If using chemicals remember to turn on a fan.
Toilets - When leaving a rental you should clean inside the toilet tank. For a simple clean or to remove mineral deposits, pour some vinegar into the cistern and leave overnight before flushing. However, if more effort is required turn off the water to the toilet and drain the tank by flushing repeatedly. Put on gloves and clean the empty tank with bleach or a commercial cleaner. Turn the water back on and fill the tank before flushing cold water through the system until the chemicals are cleared.
Don't have time to do the cleaning? Send me a message HERE, and I will send through some recommendations for general Home Cleaners or Bond Cleaners.
The above information has been sourced from Realestate.com.au. To read the full article CLICK HERE.