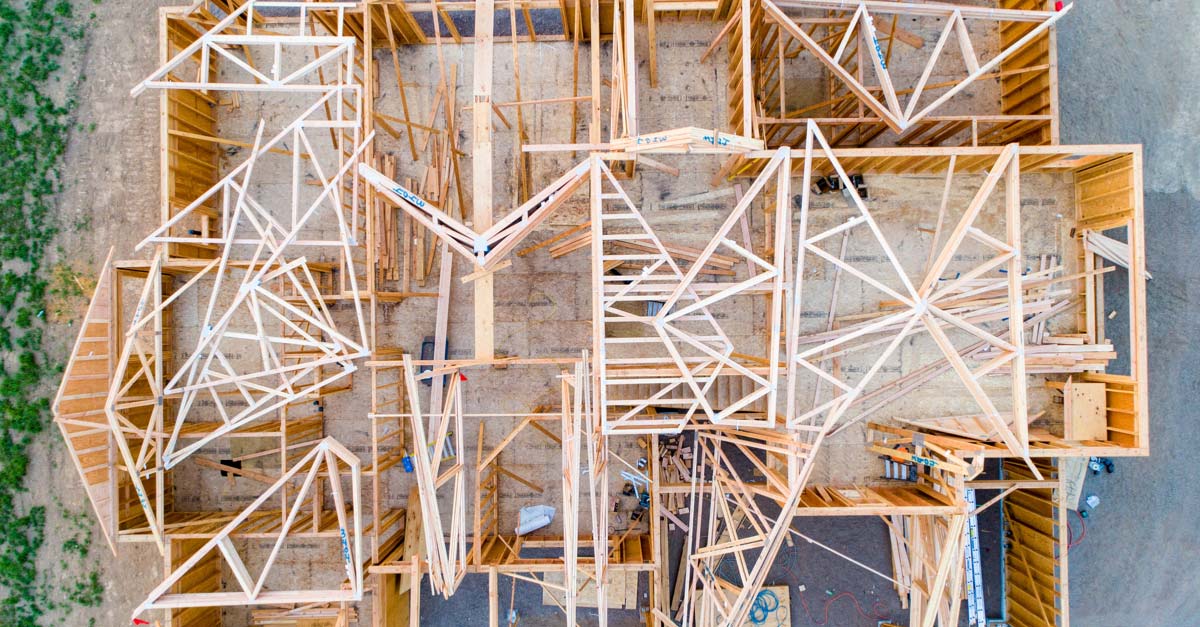 How to Pick the Right Floor Plan
The number of floor plans on offer can seem overwhelming. So how do you narrow down your options and find the right floor plan for you?
You've been saving hard and are ready to build your new home, but when you look online and visit display homes, the choice is daunting. Do you go single-storey or double? How many bedrooms and bathrooms should you have, and do you prefer open-plan living or a separate dining space?
The top four tips to consider when choosing a floor plan include:
1. Figure out your block size and budget
The size of your home depends on the width and length of your block (if you have one). While this can be the first step to help narrow down your floor plan search, block sizes still allow flexibility. People get caught up on size but often the number of rooms and the home's design features don't change – simply the size of these spaces are adjusted. For example, a 14m x 30m home with four bedrooms, two living areas, an alfresco area and a study nook could be about 230m2, but you could find the same number of rooms in a 12.5m x 30m home that's about 205m2. Consider the features and inclusions of each floor plan and look beyond just the plan's size – because some larger homes have wasted areas. Keep budget in mind though because the bigger the home, the more it costs. Talk to a home builder for their advice on how to maximise the design of your floor plan to ensure the layout meets your needs and budget.
2. Think about a logical layout for your family
How will your family use the space and where will you spend most of your time? Is there plenty of natural light? How do you intend to use the home for daily life and entertaining? Do you prefer the master bedroom to be at the front, rear or in the heart of the home? And consider how the layout flows around your living and family areas as these rooms are often the heart of the home. Look for floor plans that allow northern sunlight to the living areas, the alfresco and the backyard, while ensuring the bedrooms are located on the south side. It's also recommended that you ask an expert about the placement of windows and doors and how you can work around those details. Think about what furniture you want and draw it on the plan to scale to see if the spaces flow.
3. Make sure the design is suited to how you live
While you might love your friend's new home, their floor plan won't necessarily be ideal for your lifestyle. You may have young children whose bedrooms need to be close to yours, or maybe you have teenagers who need some space. Do you need a dedicated theatre room, or a study for work and homework? If you live in a warmer climate and like to entertain then an alfresco area will be well used – if not, an additional room that can be used year-round might be better. Double garages are usually standard on homes with three or more bedrooms, but you may want a workshop for extra storage or to indulge a hobby, or maybe a triple garage to accommodate family cars and a boat.
4. Think about any modifications you want to make
Most builders can tweak existing floor plans, but be sure to talk through how any changes will impact your overall home. When you make a modification, you may overlook how other areas of the home are affected. By creating a larger walk-in pantry, you may make a bedroom or laundry smaller. The safer option is to select a floor plan that suits your needs and to apply the existing options that suit your lifestyle, so you know everything will work. And once you've found a floor plan that you like, head out to a display so you can see it and experience the spaces and layout. Looking at a plan and experiencing a home are very different, and once you're happy with the walk-through then your decision is easy.
Would you like to know if the floor plan your thinking about will work or whether the floor plan you have in mind has good resale potential? Send me a message HERE, and we can let you know the pros and cons of the layout.
The above information has been sourced from Realestate.com.au. To read the full article CLICK HERE.