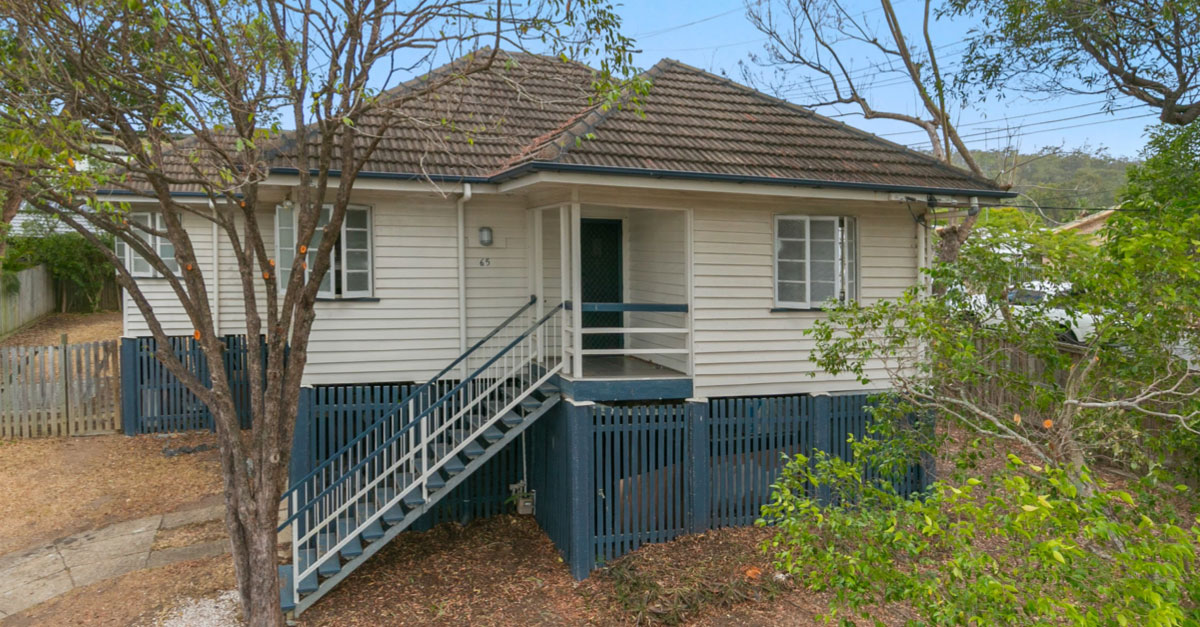 How Much is Your Property Worth?
Ever wondered what your property is worth in today's market? Thinking of selling and want to get an idea of what price you might be able to fetch?
There's now an easy way to get an estimated value for your property from your own home. Realestate.com.au have generated an estimated value for residential properties using a cutting-edge automated valuation model (AVM). Combining advanced predictive modelling with unique proprietary data and industry expertise, their valuation tool delivers estimates for more than 80% of residential properties in Australia.
Keep in mind, your local agent is always going to give you a more accurate figure, as they also factor in the current buyers market - an algorithm can never predict buyer behaviour, but the agent is on the ground and reading it every day.
But how does the algorithm work? Here, they answer that important question and more.
What is an estimated value and how is it calculated?
There are different ways to value a property, including an agent appraisal, a bank valuation and other desktop and automated valuations. At realestate.com.au we use many different data points and algorithms to automate a value estimate for the local market.
To calculate a property's value, we analyse a whole suite of data, including;
property type (ie house, townhouse, strata title etc)
land size and location
comparable sales (ie similar homes that have sold nearby)
market trends, current and historical
property characteristics, such as the number of bedrooms, bathrooms, garages, and the size of the property's footprint.
We also overlay data from realestate.com.au databases, government bodies and other sources – pinpointing the value of a home by looking at all of its components – land plus building.
My estimate is too low/high for my home. Why?
The valuation tool relies on a richness of data to give the best estimate of what your property is worth, so the more data that's available for the calculation the better. Often an estimate may be too low or high for a property because of the uniqueness of that property or the lack of similar sales in the area to compare it to. If you live in a tightly-held suburb, it's likely there are no comparable properties in the area with a recent sales price. And if you live in a newly established suburb, there may not be enough data on property types and sales to give an estimate.
Differences in valuations can happen in the following circumstances:
If there are data points missing – ie information about the home like land size or the number of bedrooms
The home is highly unusual, so the AVM doesn't have many similar sales to compare it to
There are few comparable sales in the immediate local area.
Why is the price estimate shown different to how the bank has valued my home?
Banks use a range of estimation methods to value a home for lending purposes, which could include other AVMs. Banks also often get traditional site inspection valuations or a mixture of these methods. So it's possible for the two estimates to vary.
What is a 'high confidence' estimate?
Realestate.com.au provides a "level of comfort" rating with every estimated value. A high confidence estimate indicates that there are a number of relevant data points to draw on to calculate the estimated property value. This is likely to include recent sales of similar properties, the correct room configuration and detailed recent and historic market trends for the area. The richer the data available for the calculation, the more confident you can be in the price estimate.
What is a 'medium confidence' estimate?
A medium confidence estimate means that the available data is not as extensive as that needed for a high confidence estimate. It could be that there have been fewer recent sales of similar properties in your area, so the automation tool can't accurately compare your home to others. Or it may be that there are other data points missing, such as land size or room configuration, which means the AVM calculates a potentially more conservative price estimate.
What is a 'low confidence' estimate?
Don't despair if your property returns a low confidence price estimate – there are a number of reasons why this can happen. If you own a unique property that's completely unlike any other in your neighbourhood, then the AVM will be unable to input sales data from similar properties. Likewise, if you live in a tightly-held area with a low amount of sales data, then there is less information available to estimate your property's value. A low confidence estimate usually indicates lower availability of data and is not a reflection on your individual property.
If you're thinking of selling your home, it pays to talk to a local real estate agent who can give you an appraisal on your property, advise on the current market conditions in your area and detail the best approach for a selling campaign for your home.
Would you like to know a more accurate value of what your home may be worth? Send me a message HERE, and I can send through some information relating to your property.
The above information has been sourced from Realestate.com.au. To read the full article CLICK HERE.