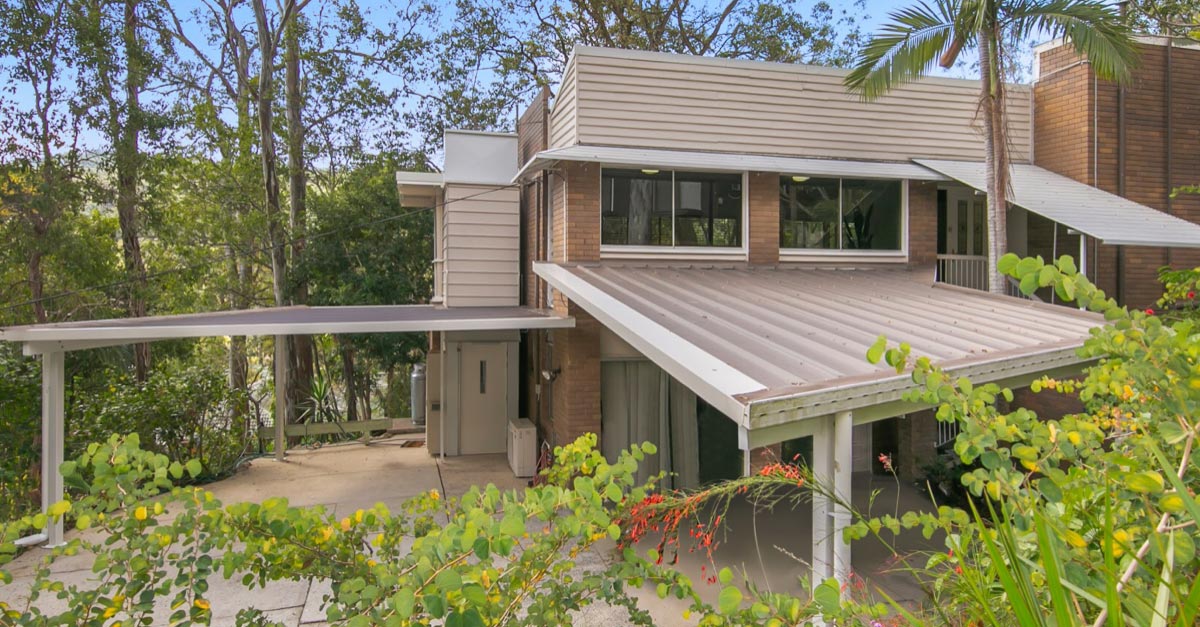 The Suburbs Where People Refuse to Leave
The suburbs where people refuse to leave are the suburbs where sellers don't think twice about flipping one home and buying another down the street, or just few blocks away. Or buying two, three or more properties.
New research has uncovered the statistical areas where buyers are more likely to sell up only to "re-buy" back in to the same area, or buy multiple properties, and the results may surprise you. Topping the list is the ABS statistical area of Rocklea-Acacia Ridge (SA2), which also takes in Archerfield. According to the data, 64 per cent of people buy back in to the area after selling up, or have purchased more than one property.
Chermside comes in a close second, with 63 per cent of people selling and buying in the same area. The median house sales price for Chermside is $585,000, and for units, it is $390,000, according to the latest CoreLogic Market Trends report.
The third most popular statistical division is Capalaba, with 61 per cent of sellers buying back in to the same area. Here, the median price is $500,000 for houses and $310,000 for unit.
"Not surprisingly, the top 10 suburbs are generally located in the middle and outer Brisbane rings where prices are more affordable," the report found. This result confirms that affordability plays a strong part in whether people re-buy into the same area."
Other popular areas include Nundah (59 per cent), Forest Lake-Doolandella (58%), Strathpine-Brendale (58%), Cannon Hill (57%), Inala-Richlands (57%), The Gap (56%) and Sandgate-Shorncliffe (56%).
The report said the results showed that lifestyle factors and green spaces were also popular drawcards.
---
MOST POPULAR AREAS FOR MULTIPLE PROPERTY BUYERS
Rocklea-Acacia : 64%
Chermside : 63%
Capalaba : 61%
Nundah : 59%
Forest Lake-Doolandella : 58%
Strathpine-Brendale : 58%
Cannon Hill : 57%
Inala-Richlands : 57%
The Gap : 56%
Sandgate-Shorncliffe: 56%
(% proportion of property purchases that occurred in the same area from buyers that have historically bought between 2 and five properties. Source: Place Advisory)
---
"Affordability is a big factor, but so is lifestyle and community," the report said. "Many of the suburbs are going through, or have gone through, substantial change, and are growth suburbs where renewal is occurring."
The suburbs are also also strongly "family-focused and driven" and, for many buyers, that was a key motivation to stay or invest for the future.
Schools, sporting clubs, community groups and the culture and feel of a community often had a bigger influence than keeping up with the Joneses.
REA Group's chief economist Nerida Conisbee said while it was nice to dream, it was often tough to upgrade from an affordable suburb to a blue-chip one without some serious cash, and buyers often did not want to leave anyway.
"People tend to buy in to areas they know," she said. "Often they buy their first house in an area and are happy to do the work. Then they have a family and might upgrade to a bigger house, but they often don't go very far. Anecdotally, people just don't tend to move east to west, or north to south. They want to stay within the areas they know, close to their networks, and the ones that have done very well are those that have bought in suburbs where gentrification has occurred, or is occurring."
Location is everything in the property market, and for many people that did not mean moving to a suburb in the million-dollar club. The suburbs that may not have appealed a decade ago are coming in to their own and changing with the next generation of buyers needing to look past any stigmas and see the potential a suburb might have.
Would you like to know more about your suburb or a suburb you are thinking of buying into? Send me a message HERE, and I can send through some information to assist you.
The above information has been sourced from 9 News. To read the full article CLICK HERE.