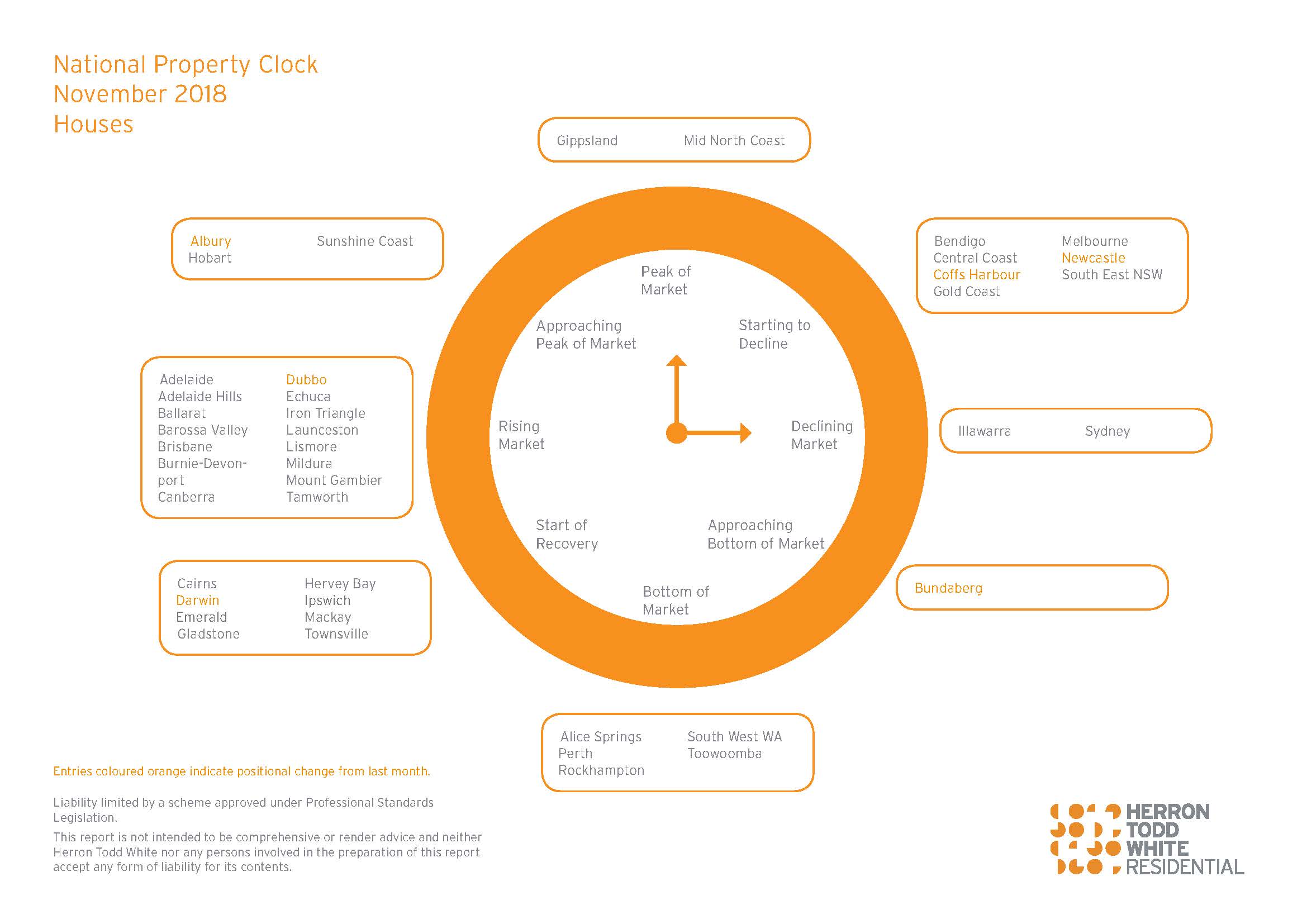 November Property Clock
Where does Brisbane currently sit in the cycle?
Houses = Rising Market (no change)
Units = Approaching Bottom of Market (no change)
If there is one thing about Brisbane which you can't disagree with, is that it is perfect for retirees and those looking to downsize due to the low-cost lifestyle and affordable real estate. Downsizers are attracted to easy-care, single-level homes with a compact but striking yard and outdoor living space. Townhouses are also popular when most of the living is on the one level.
The price they are looking to spend is mixed, however our southern relatives love the prospect of Brisbane where there is more bang for their buck, and the weather is reliably better. Bayside suburbs are popular for retirees to move to as well as the inner-city areas and they will look at properties that range from entry level to prestige. On the other hand, you have your downsizers who will usually opt to remain within their comfort zone, looking for properties that give them security and familiarity, with smaller yards and fewer rooms to clean.
Another change we are beginning to see in our market is the development of high-quality high-rise projects pitched at downsizers. We are also starting to see high-rise retirement style villages being built in inner-city locations – in the past they have been more prevalent in the outer lying localities.
Retirees are on the move, make no mistake. Net interstate migration numbers show that many retirees are shifting from southern states to Brisbane. This demographic are usually the first catalyst in housing change and once they vacate their family home, they are able to offer it to young professionals and families looking to find their first home. Some of these homes benefit from a renovation while other post-wars eventually get knocked down for the dream home. Sometimes the blocks are snapped up by developers keen to split, shift, demolish and build.
Would you like to know where your property sits in the market? Send me a message HERE, let me know where your home is and I will send you through some information.
The above information has been sourced from Herron Todd White's Month in Review Property Report. To read more of the report CLICK HERE.